Dr. Vernon LaCour
Governor General 2023-2025
Dr. Vernon LaCour, alongside his wife Anne, has been a cornerstone of the educational community at Mississippi Gulf Coast Community College, Jefferson Davis Campus, since 1998. Teaching both French and Spanish, he has also held the position of Language Arts department chair since 2008. His academic achievements are notable, with a doctorate in Second Language Acquisition Methodology from Berne University, dual master degrees from The University of Southern Mississippi, and a bachelor's degree from Delta State University. Dr. LaCour will embrace the role of Governor General for the Office of the First Families of Mississippi, serving until 2025.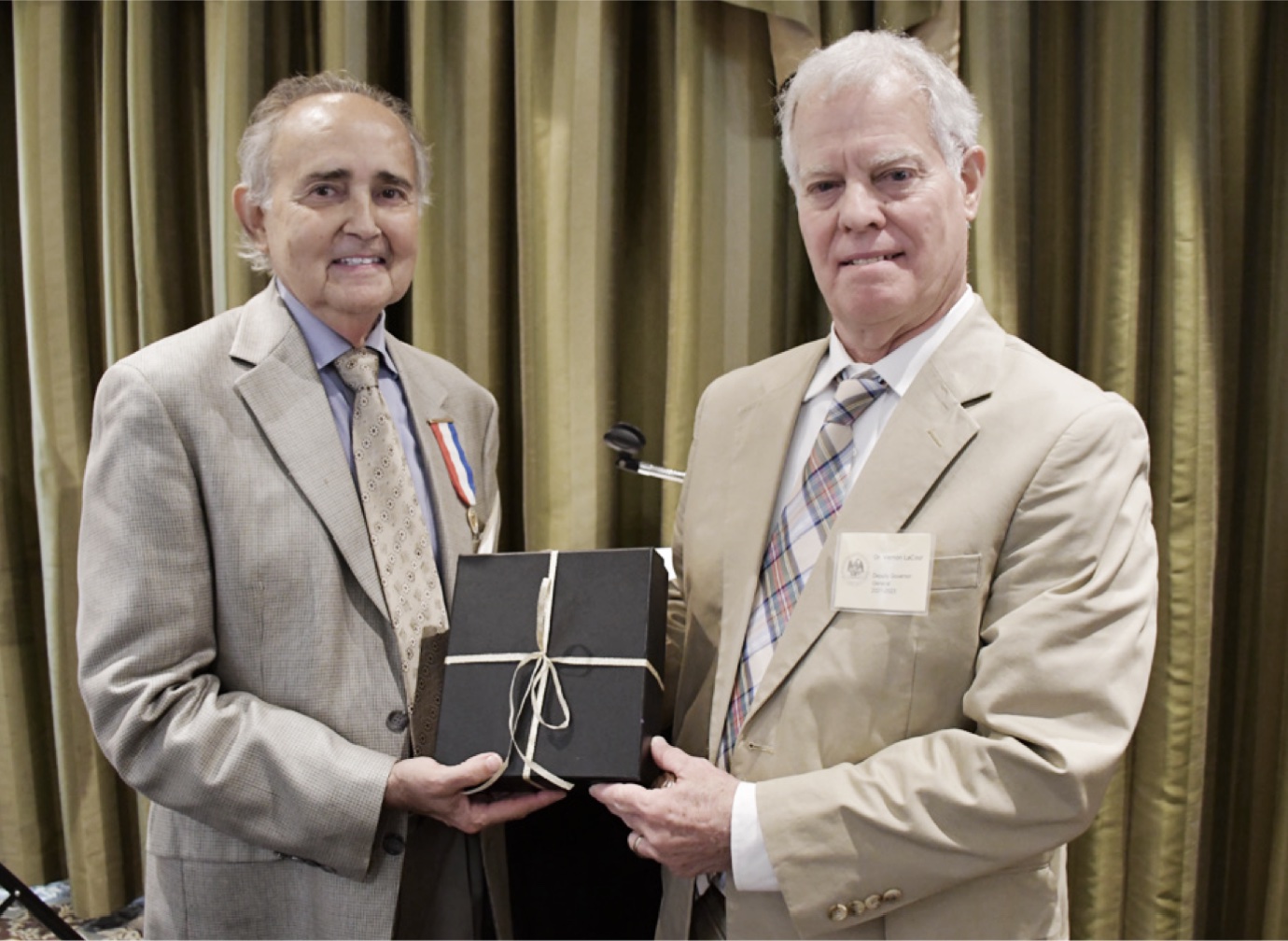 ---
---
The following guidelines are for the submission of a biographical sketch of an ancestor to be placed on the Order of First Families of Mississippi web site. The biographies will be on the public pages and can be accessed by anyone browsing our web site.
Cost without a picture - $20.00; cost with one picture - $30.00
Check is to be payable to OFFM and mailed to the office in Natchez; submission is to be (preferably) e-mailed in Word or RTF format for biography and .jpg format for picture(s) to Becky Rhinehart or printed copy mailed to her. Addresses (e-mail and postal) are on Officers of the Order page accessed at For Members Only.
Original submission is limited to 600 words. Any additional information submitted by other member(s) for the same ancestor (and incurring $20.00 fee) can increase total biography to a maximum of 1000 words.
Pictures on the biography pages are limited to:

Ancestor, ancestor's children or grandchildren (no more than two generations down from ancestor)
Historical place or event in keeping with the decorum of the website and having relevance to the honored ancestor.
Each additional picture incurs a $10.00 fee.

The biography will be presented exactly as submitted. No editing by the committee or the programmer. Please be careful with grammar, spelling, and punctuation.
Pictures on the front page will be only ancestor pictures and will be rotated as we receive three new pictures. Each group of three will remain on the front page for a minimum of two months and then be rotated out for three newer pictures. All pictures will remain with the biographies as long as the web site is maintained. Pictures will be formatted and sized to fit into the frames and space allowed. Placement of the pictures on the front page is at the discretion of the programmer.
Please direct any questions regarding the submission of a biography to Becky Rhinehart. (see Contact Information).
The Order of the First Families of Mississippi newsletters can now be accessed from the "For Members Only" page of our website. Corresponding printer-friendly versions are accessible from each newsletter.
All dues are to be mailed to the Natchez office and the amount of annual dues is $50.00. Lifetime memberships are $500.00.
Please inform the Natchez Office of any address change or change of name due to marriage or divorce. Please help the office keep up to date with deaths of members and if you are aware of any whose name has not been in Tracing Our Lines under Members Who Have Passed Away please inform the office.
The Order of the First Families of Mississippi - 1699-1817
P. O. Box 821
Natchez MS 39121
Phone – 601.442.0018
Email - [email protected]
Deputy Treasurer General / Office Manager
Catherine Ruth Prince
Corresponding Secretary General
Becky Rhinehart - [email protected]
Deputy Webmaster / Website Content
Becky Rhinehart - [email protected]
Webmaster
Take One Media